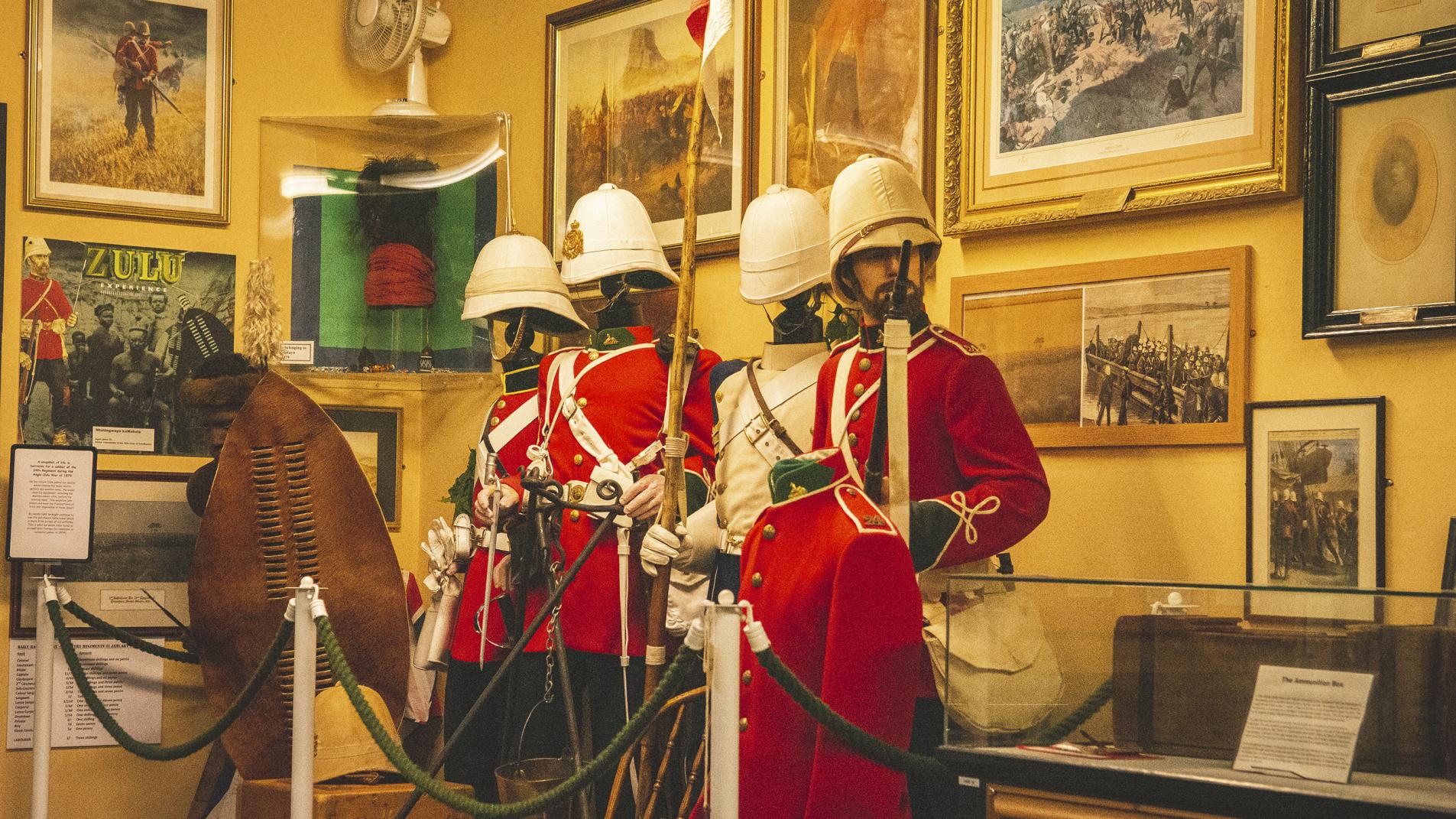 Brecon's long and storied military history takes in many of the most significant conflicts of the last several hundred years, but perhaps the most famous is the battle of Rorke's Drift during the Anglo-Zulu War of 1879. The 24th Regiment (one of the antecedent units of today's Royal Welsh Regiment) played a major role in the war, winning numerous victories. So legendary were the unit's exploits that Queen Victoria referred to the regiment as 'The Noble 24', while Donald Morris told the thrilling story of the campaign in his book 'The Washing of the Spears'. But it is the battle of Rorke's Drift which has continued to capture the imagination, thanks in part to the 1964 film Zulu, which famously starred Michael Caine and Stanley Baker.
Taking place over two days in January 1879, the battle saw a force of just 150 British and colonial troops hold off and eventually repel a series of attacks by as many as 4,000 Zulu warriors. Following the battle, 11 Victoria Crosses were awarded to the defenders, along with a number of other decorations and honours. The Regimental Museum of the Royal Welsh now holds an extensive collection of objects and documents from the conflict. On display are uniforms, medals, documents, weapons and models relating to the Battle of Isandlwana – where British forces were defeated shortly before the heroic defence of Rorke's Drift. Highlights include an ammunition box recovered from Isandlwana, the flag that flew over Rorke's Drift and a headdress worn by the Zulu king, Cetswayo.
Visitors can also see the first account of the defence of Rorke's Drift (written just hours after the battle had ended) and an archive of letters and documents relating to Private Henry Hook, who was awarded the Victoria Cross in recognition of his heroism. There are more reminders of this chapter of military history to be found at Brecon Cathedral, where the main east window is dedicated to the men who lost their lives in the conflict.
There's also the 14th-century Havard Chapel, which in 1922 became the South Wales Borderers and Monmouthshire Regiment War Memorial Chapel and still displays the Colours carried in the Anglo-Zulu war on its south wall.