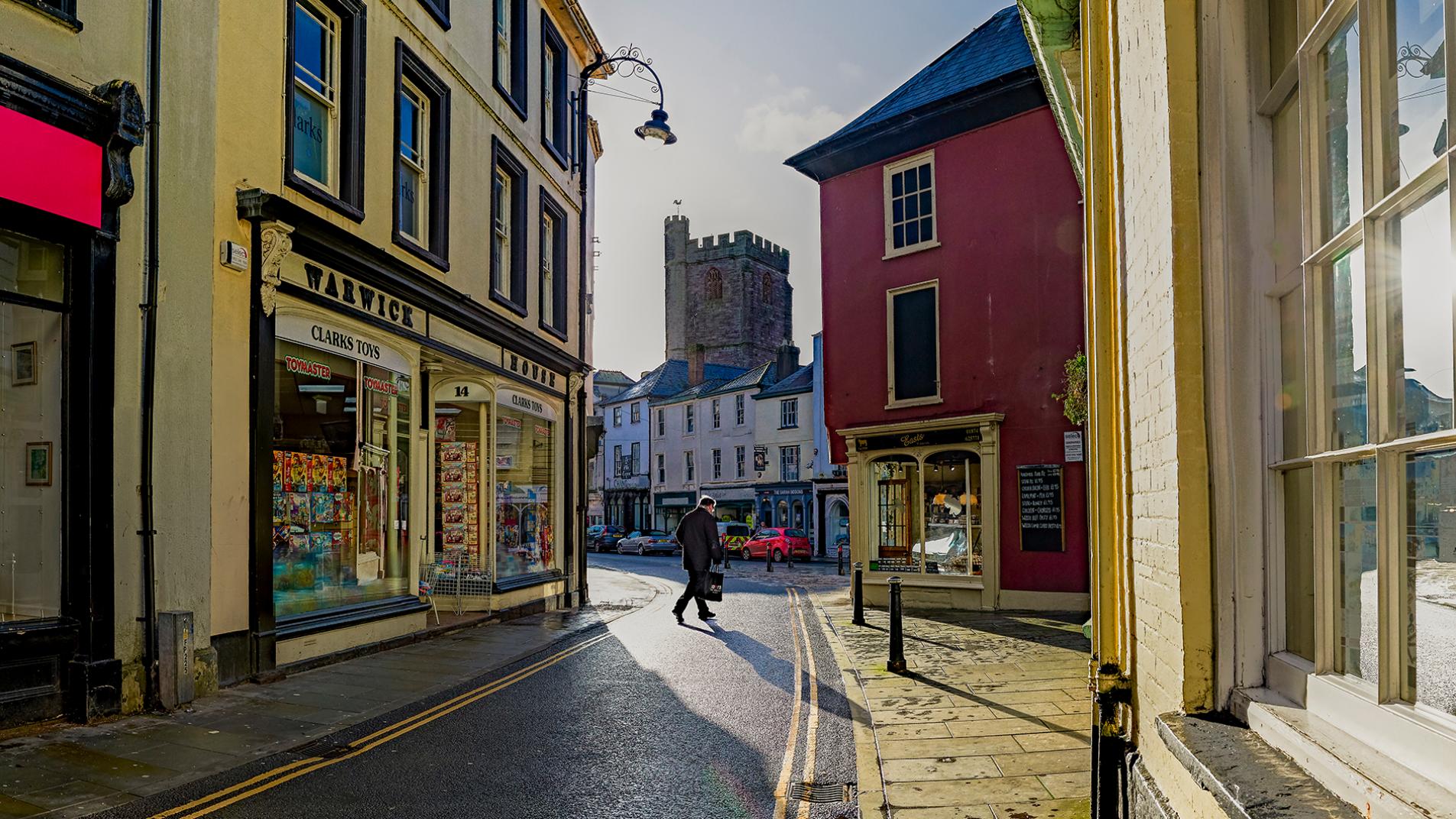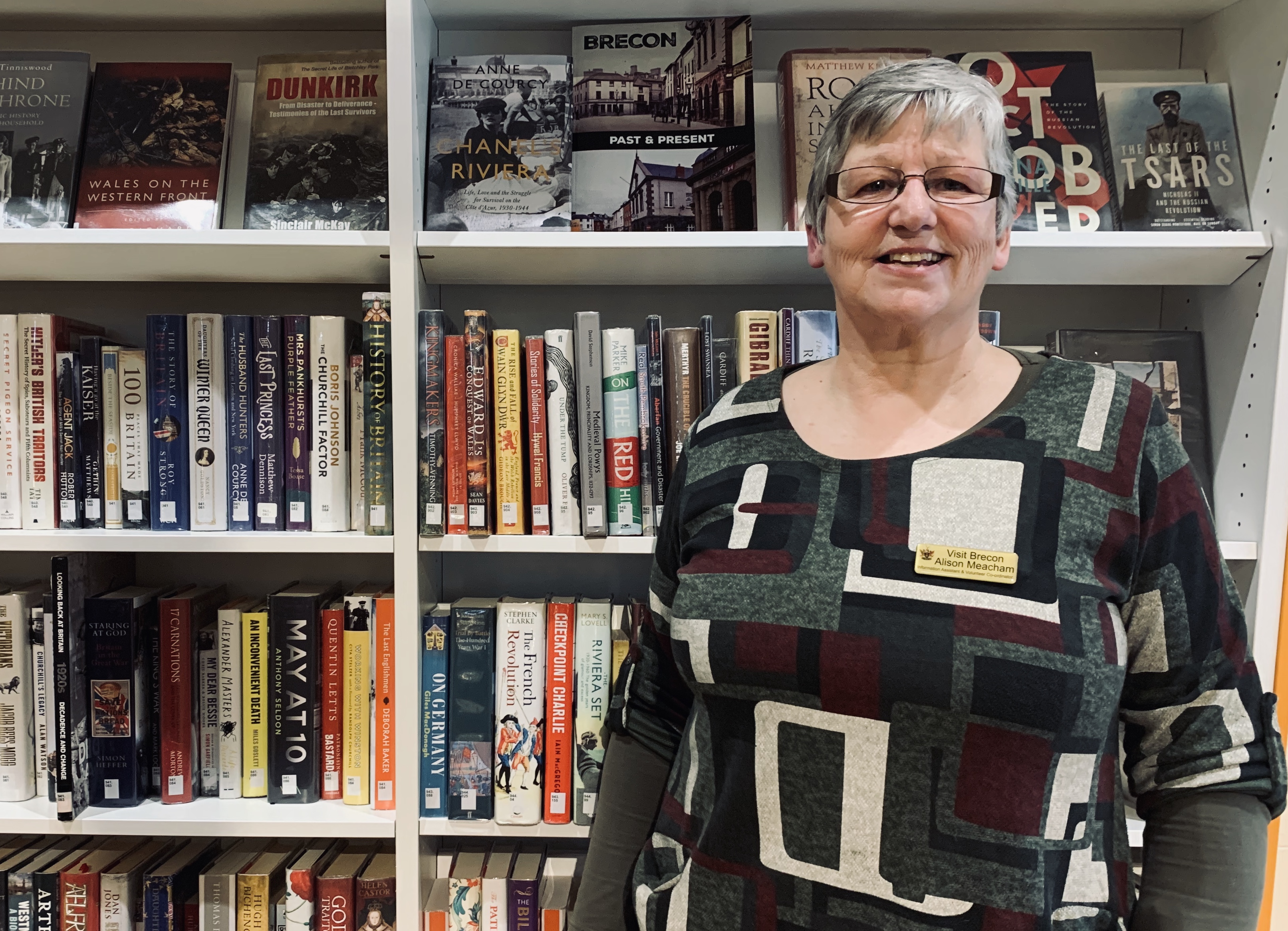 Alison Meacham of Visit Brecon tells us about her long love of Brecon and her role welcoming visitors to the town. She began visiting Brecon 55 years ago when she was a child living in the South Wales valleys. 'As a treat we used to come to Brecon on a Sunday or Saturday,' she says. 'We went to the Promenade and swimming pool and I have fond memories of visiting the museum or being taken to Bishop's Meadow for afternoon tea'.
Alison eventually moved to Brecon 20 years ago with her husband, who worked on the local newspaper, and now works in Visit Brecon's information centre – the first port of call for visitors looking for the lowdown on things to see and do in and around the town.
For a small town it punches well above its weight. Not many small towns can boast a cathedral, military museum, theatre, cinema and so much beautiful nature.
Since opening in May 2019 the centre has welcomed tens of thousands of visitors, many from Europe (including large numbers from Germany and the Netherlands). 'You can't see everything in one day,' she says, so she finds out about visitors' interests with a few simple questions and helps them get the most out of their time in town. After all these years, Alison still loves living in Brecon.
Hear the rest of Alison's story below.